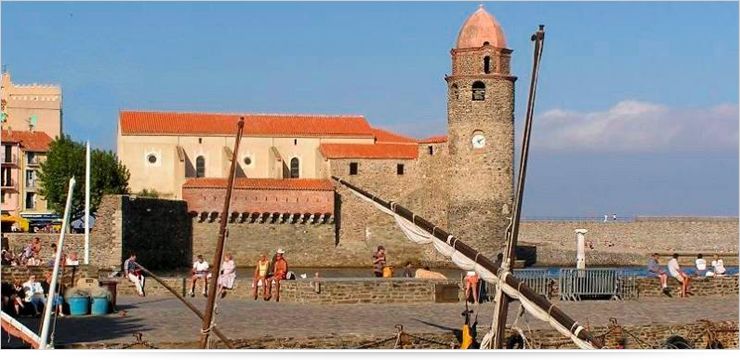 Between the sea and the mountains, with Mas San Julian as your base, the region offers a multitude of landmarks and tourist attractions to visit.
Right on the doorstep in Thuir, the famous Caves Byrrh, with the largest oak wine vat in the world.
There are plenty of pretty towns and villages all within easy reach, some which are registered as the "prettiest villages in France"; Castelnou, Eus, Villefranche de Conflent.
There are also the towns of Perpigan, Elne, Prades (with connections to Pablo Casals) and Ceret, which has a museum of modern art.
Not forgetting the spa towns of Amélie les Bains and Saint Thomas les Bains, there are also the Cathar castles and the fortress at Salses.
Of course there are the gorgeous sandy beaches of Argeles sur Mer and Canet, these then open up to the rocky coast and the beautiful rocky bay towns of Collioure, Port Vendres and Banyuls.
At only an hour away the Spanish towns of Figureres, with the Dali museum and Girona, if you want to adventure a little further Barcelona is only an hour and three quarters.
There are many exceptional geographical sites such as the Orgues d'Ille sur Têt, La Grotte des Grandes Canalettes and the Gorges de la Fou, as well as the more commercial attractions such as Aqualand, Reserve Africaine de Sigean, Les Angles and the Aquarium de Banyuls.
Plus many, many more to ensure that your holiday here will be as busy or as relaxing as you wish.