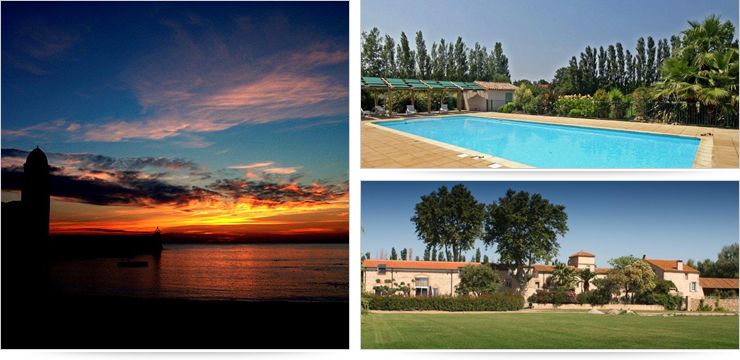 "Had a wonderous time, the weather was fantastic, hard to believe that Xmas is round the corner and here we are swimming in the pool!! The lodge was fantastic also, every need taken care of. Many thanks hope to see you in the future"
The Griffiths and Topley family – Peterborough.
"Great location, superb accommodation, we are so impressed by the way you have created a lovely, relaxing 'ambiance' – one of the best we have been to over the last 12 years!"
Dawn, Rich, Lauren, Nathan, Brendon and Connor and Grandpa Tony – Coventry, West Midlands
"An ideal way to spend Christmas, away from the tinsel and bad telly"
Sonia & Jan, Aunty Tanya and the kids, Hans and Madeleine – Tarragona, Spain and London
"A very enjoyable stay, excellent accommodation – thank you both for being such good hosts – lovely place! Thank you – hopefully see you again before too long"
Andy & Morag Young – Edinburgh
"Another great holiday – return home refreshed and rested. Children have had a ball as always with some old friends and new. Dave & Anna – thanks again for your help and advice – have a good year – see you next year"
Hudson-Davies family – Stockport
"Had an excellent time and can't wait to come back. The pool was great as we couldn't get the kids out of it – hope to see you next time"
Sarah & Mark Lancaster – Manchester
What I think of Mas San Julian by Samantha Nead (age 9)
"I think Mas San Julian is a wonderful place to stay for the holiday. It has comfortable suites to stay in and miles of grass to play on. The swimming pool is HUGE and there are cool toys to play with.
There are loads of fun places nearby to visit or you can pop into the village, Thuir, and have a look round. The owners are really nice, they have five really cute dogs called Austin, Poppy, Sophie, Max and Tick. They also have 4 cats, Jasper, Amy, Whitey and Truffles and 3 horses. You have a wonderful view of the stars at night and once we saw the Plough!
I have had a brilliant time staying at Mas San Julian and I recommend it to anyone from 1 week old all the way to 90 year olds!"
"Had a great holiday. Lodge was spacious and clean. Lots to do in the area for all ages. Will come again."
Emma, Nick, Sam, Jasper and Lily Sherston – Oxfordshire
"Once again, a fantastic week. Feel ready to face the world of work again! Thanks for a lovely stay. We'll be back!"
The Tregonings – Coulsdon, Surrey
"Thoroughly enjoyed our time here in very clean and well-equipped lodges. Grounds and pool excellent for families"
Judith, Fraser, Ruairidh, Alasdair, Ross and Sandy Morrison – Edinburgh
"Wonderful weather – we have been to Mas San Julian several times before and we will certainly visit again"
Rhona and Bill – Bolton, Lancs
"We had a great holiday in Grenache. Everything is so luxurious and wonderful. Thank you for making this place a dream come true"
Edda Rosa Gunnarsd – Iceland
"5* residence – a great find. Very relaxing, restorative and we've recharged our batteries. Hope to see you again next year"
Roger & Christine Barton
"Very relaxing week – just as enjoyable as last year! The lodge was just perfect and clean for our expanding family. Hope we see you again next year!"
The Gaffney family – Welwyn and Cuffley, Hertforshire.
"Once again we have had a great time. The children have really enjoyed making new friends and swimming in the pool. Great neighbours, great location adds up to a 2nd great holiday at Mas San Julian"
John, Samantha, Jack and Jasmine – Great Horwood, Bucks
"Another lovely four days relaxing in the Autumn sunshine"
The Mann family – Glasgow
"Another fantastic week here. Accommodation was tip-top – beautifully clean and well equipped. Kids swam every day."
The Heppells – Canterbury, Kent
"Yet again we have had a fabulous holiday. Can't be faulted. We have all loved every minute. The pool is still fantastic. Load of fab places to visit – on the whole a brill holiday"
Jan, Stan, Rachel, Jack, Jess, Nikki, Kate and Richard – York
"Another fantastic 2 weeks here at MSJ. Thank you Dave and Anna (&Byron, Bradley and Corrine!) for creating such a perfect place to relax, have fun and just stop the world for a while. Our recommendation – don't try to do too much, just enjoy! See you all again soon."
Michael, Carolyn, Hannah, Jenny and Andrew – Hailsham, East Sussex.
"This was our 3rd stay at Mas San Julian and again we have had a fantastic time. The place is beautiful as always. We will be back in the near future."
Val, Steve, Hayley and Alex – Langford, Bedfordshire.
"A very wonderful and special time. A treasure of a place, it has been a delight to stay here and to be made so welcome and looked after so well. We loved it!"
Alex, Richard, Annika & Cathy – Broxbourne, Hertfordshire.
"Lovely accommodation, super location. It's a very interesting area, we've had a lovely week"
The Hickman Family – Birmingham